WinOLS5 Update OLS500->OLS505.EVC number 10000 till 12531.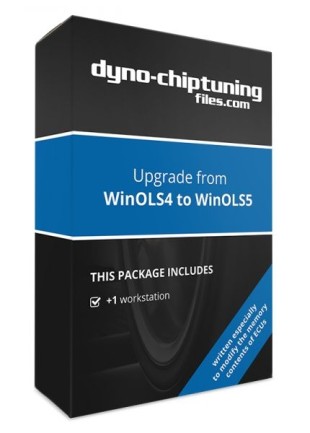 Dear customer, we want to inform you that EVC recently has made some changes in their WinOLS products and licenses. Please carefully check if you have selected the right product(s). You can find more information on
our WinOLS5 page
.
Team Dyno-Chiptuningfiles.com
WinOLS5 Update OLS500 -> OLS505 for customers with customer number 10000 till 12531.

Part number: OLS510-1
* IMPORTANT: It is ONLY possible to update to WinOLS5 if you update all your licenses / workstations at once. It is NOT possible to update only one workstation / license. The minimum quantity has to be two. If you currently have three workstations / licenses, you need to order the update three times. You can do that by setting the quantity to the amount of updates you need.